Mediators
Advanced Antenna Management Solutions 
The Intellian Intelligent Mediators provides an integrated antenna and modem management solution. Switching multiple antennas can be programed to happen automatically, without any user intervention.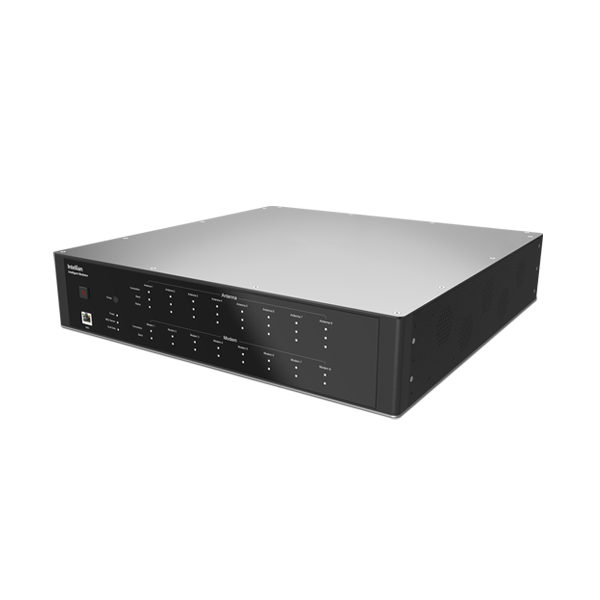 Advanced antenna management solutions provide greater connectivity options with increased flexibility
The Intelligent Mediators have increased the connectivity and configuration possibilities available to the operator. 
Providing VSAT Antenna Mediation for up to 8x antennas, enabling an improved smart approach to blockage mitigation, connection resiliency, antenna diversity and failure reduction. 

RF switching for up to 8 modems regardless of orbits and frequency bands; including GEO C-, Ku-, Ka- and MEO Ka-band
The Intelligent Mediator is Orchestra (Advanced Antenna Management) ready and creates the most advanced antenna management environment when integrated with the MES (Mediation Edge Server). Enabling the operator to monitor and control a complete fleet of vessels remotely with ease and efficiency.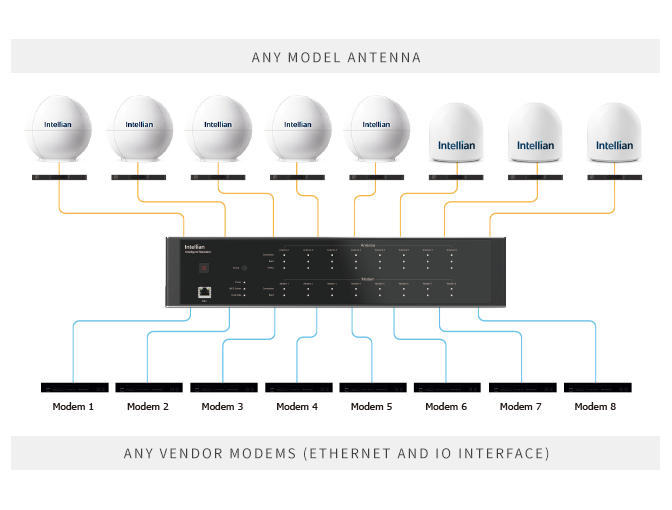 Intelligent Mediator IM8 
VSAT Antenna mediation for up to 8 antennas
Dynamic modem port allocation for 8 modems
Dual data center support
Mix & Match different antenna models
Multi-band and Multi-mode operation
Advanced antenna management solution - Intellian Orchestra ready
Compatibility : v240M 2, v240MT 2, NX-Series, Other brand antennas using Open AMIP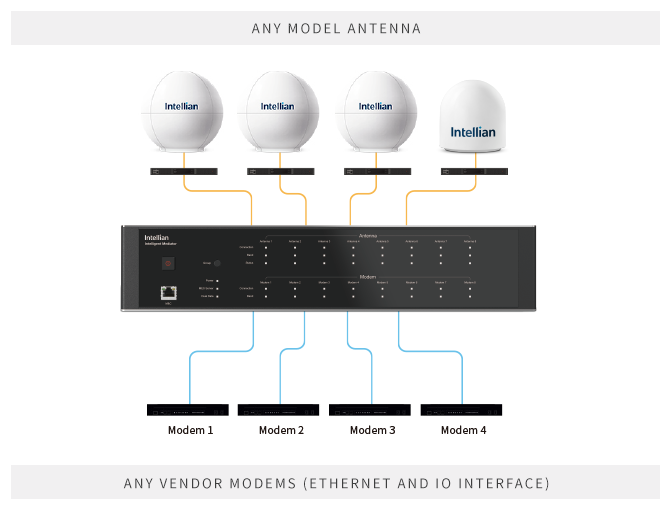 Intelligent Mediator IM4
The Intelligent Mediator provides mediation and connectivity for up to 4 antennas and up to 4 modems. This enables planned and unplanned management of the antennas and modems. Providing compatibility with MEO satellite service providers, enabling smart handover and sophisticated MEO/GEO hybrid operation. Dual Data Centers can be supported using the Intelligent Mediator to provide onboard system resiliency.
Compatibility : v240M 2, v240MT 2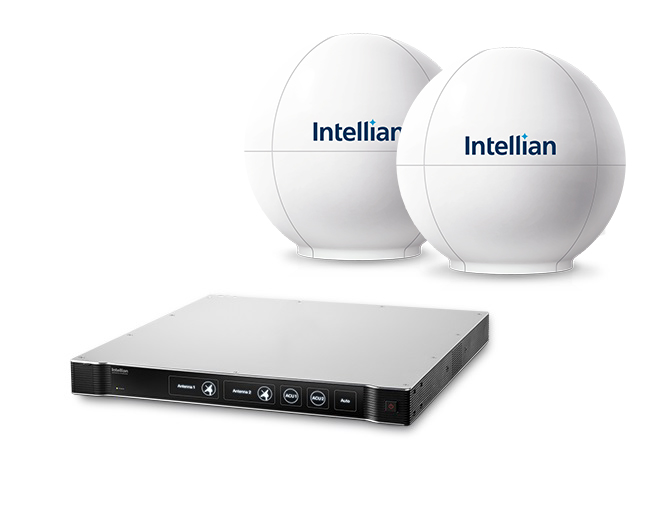 Dual VSAT Mediator
The Dual VSAT Mediator is capable of controlling and switching two VSAT antenna systems to deliver an interruption-free connection. It switches automatically to one of the antennas that is able to acquire and lock onto the satellite signal. This is not required for the NX Series of VSAT systems as the mediator function is built into the antenna control unit.
Compatibility : v-Series, v240C, v240K, v240M 2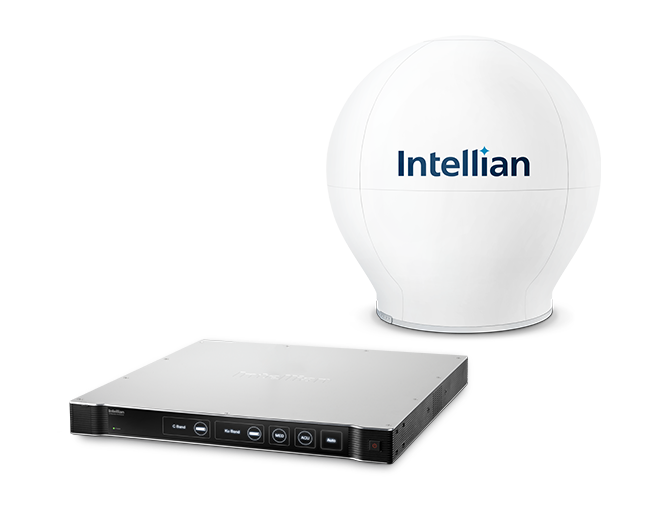 Modem Mediator
The VSAT Modem Mediator supports redundant modems by allowing the user to switch between two separate modems. Band switch-over between modems is easily controlled depending on the tracking satellite information and RF path configuration. This modem switching function is now combined into the Intelligent Mediators to provide automated modem selection depending on the system configuration.
Compatibility : v240M 2