v240K
2.4m Ku-band Maritime VSAT Antenna System
The v240K provides unsurpassed satellite communications for vessels in the cruise and energy markets that require high bandwidth. The advanced RF design of the system assures consistent performance on the Ku-band.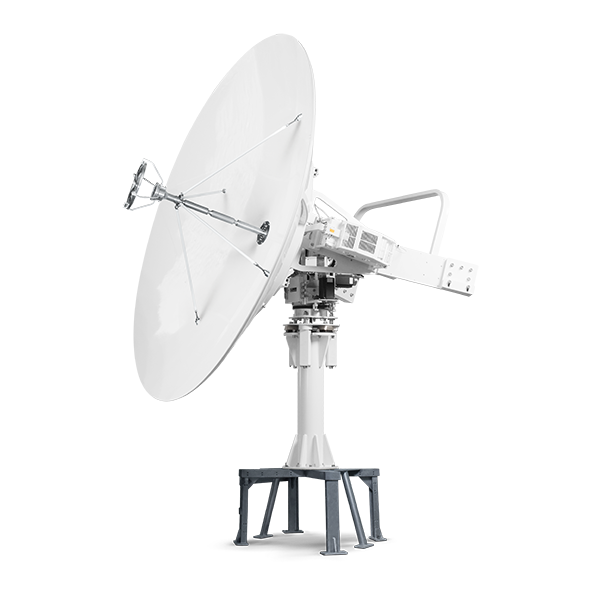 Straightforward Installation, Setup and Operation
Once a satellite's peak signal position is acquired during first-time setup, the unit will automatically re-adjust accordingly every time it boots, saving you time, therefore increasing efficiency onboard.

Wide Elevation Range
The v240K's wide-look angle pedestal design is ideally suited for extremely low or high latitude areas, such as the Scandinavian Peninsula or the Equatorial regions. Empower your vessel with the ability to travel far, without the worry of signal loss.

Antenna Dome Air-conditioning
The optional temperature control assembly provides the dome enclosure's interior with air conditioned cooling or heating as needed.

Various BUC Options Available
BUC options are selectable to suit specific customer requirements. Various BUC powers, from 40W to 250W, can be utilized in the system.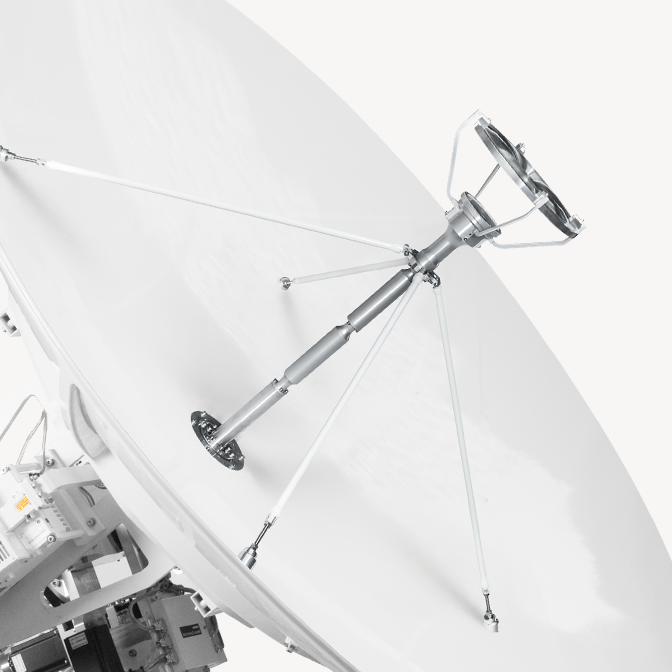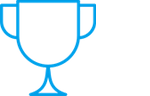 Superior Tracking - Global Performance
Auto switching between circular and linear polarization
Ultra-wide elevation range enables superb connectivity even in extremely low and high latitude regions
Available C- and Ku-Band system conversion for complete flexibility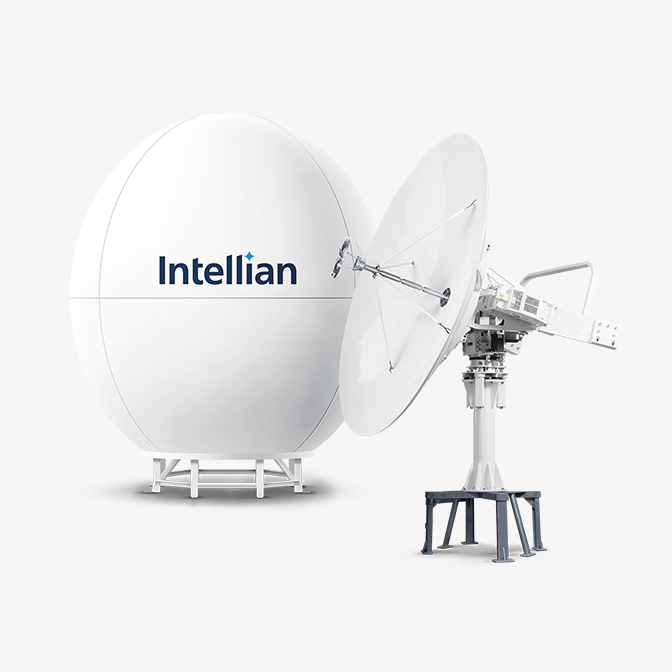 Smaller, Lighter, Faster
Radome design reduces the overall on-deck footprint by more than 30%
Carbon composite reflector reduces overall weight of the antenna
Simplified radome design and pre-assembled antenna saves installation time
Radome Dimension
410x330 cm (161.4x130.0 inch)
Reflector Diameter
240 cm (94.5 inch)
Antenna Weight
670 kg/ 1477 lbs
TX Frequency
13.75~14.5GHz Ku-band
RX Frequency
10.7~12.75GHz Ku-band
TX Gain
48.0 dBi @ 14.25 GHz (excl. radome)
RX Gain
46.6 @ 11.85 GHz (excl. radome)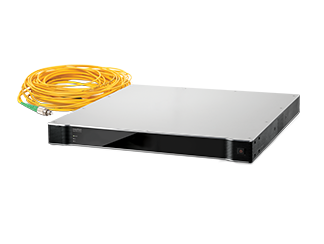 FiberLink
Fiber optic connection from antenna to below deck units eliminates any cable loss.
Learn More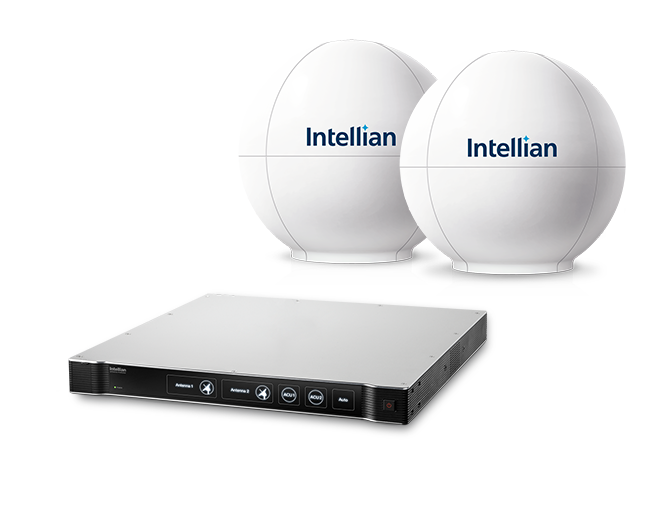 Dual VSAT Mediator
The dual VSAT mediator switches between two VSAT systems, avoiding signal loss due to blockage. The NX-series incorporates this function internally.
Learn More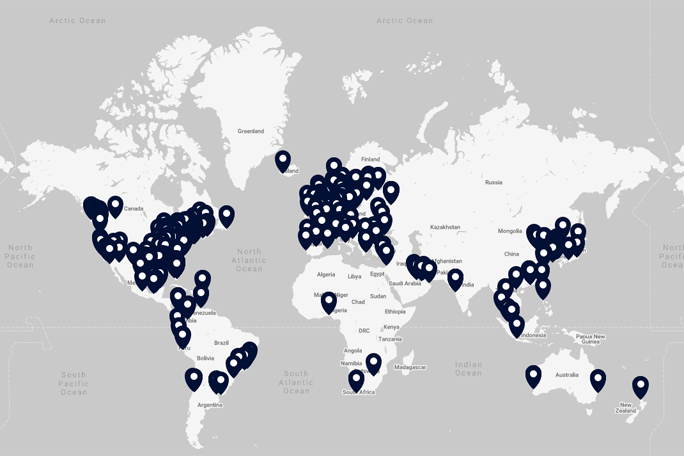 Where to Buy
Find an Authorized Intellian Reseller
Regardless of your vessel size, company size or industry – our partners can help you buy, build, implement, service, support and run the Intellian total solution that best fits your unique needs. Find a trusted professional to work with today.