v240MT 2
2.4m Multi-orbit & Tri-band VSAT Antenna System
The v240MT 2 is the world's first and only multi-orbit and Tri-band antenna system that enables communication services in three different frequency bands and tracks Geostationary Earth Orbit (GEO) and Medium Earth Orbit (MEO) satellites.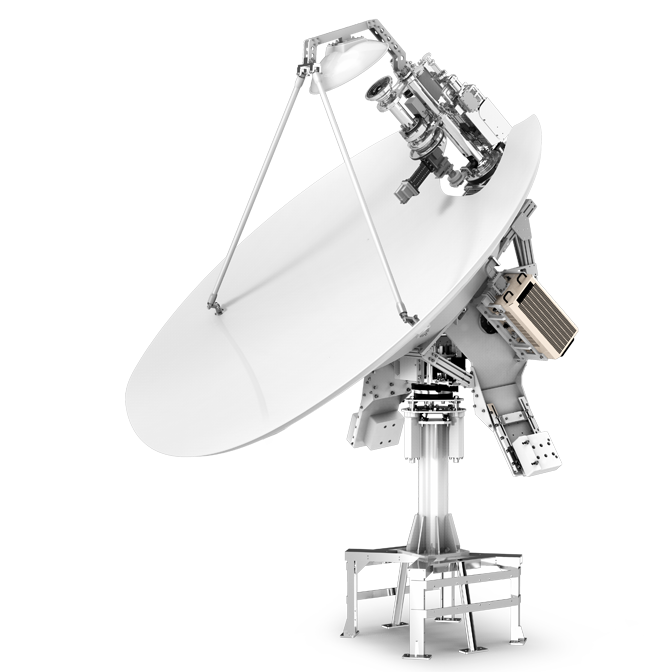 Frequency & Orbit Agnostic Capabilities
The Intellian v240MT 2 solution provides the unique capability of switching among different satellite frequency bands and satellite orbits as required without any user intervention

True 2.4m Multi-band RF Performance
The v240MT 2 provides unsurpassed seamless operation for vessels in cruise and energy industries requiring increased bandwidth, wider coverage, and greater reliability.

Fiber Optic Solution
The Fiber optic solution, based on our extensive fiber optic experience, results in minimal signal loss regardless of interconnecting cable length. It enables greater bandwidth capability compared to a coaxial cable connection between an ADU and BDU. The Fiber optic solution is a significant benefit for high throughput installations and allows for quicker and more flexible installation solutions.

The Intelligent Mediator  
This incredibly sophisticated and flexible system allows for automatic switching between networks, satellites, orbits, and importantly, provides support for Dual Data Centers. All of this happens automatically, without any user intervention, to ensure data integrity and no dropped calls.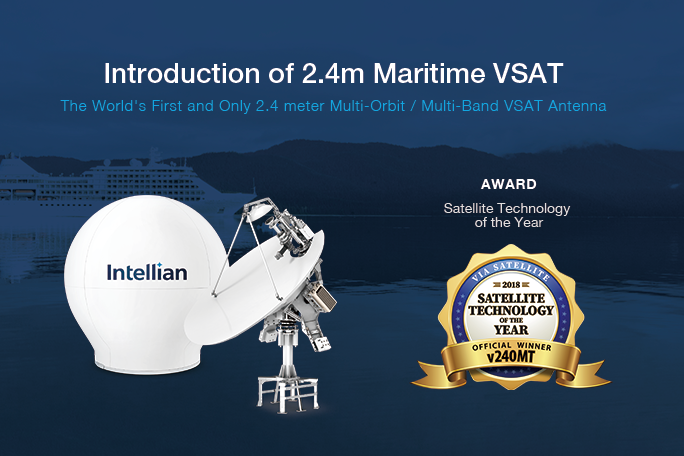 Product Video
Learn More About 2.4M Multi-Orbit Multi-Band Satellite Communication Solutions
A quick video highlighting key features and strengths.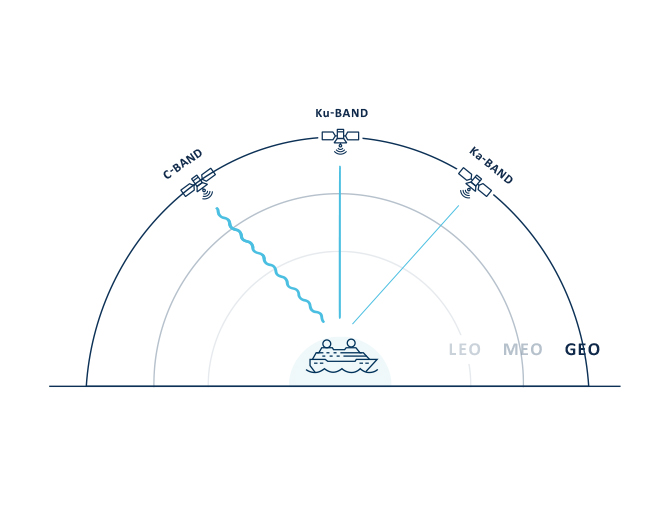 Automatic Frequency Band Switching
Performs automatic frequency band switching without user intervention, enabling the operator to select the optimum solution for the geographic location and satellite service provider options.
Making seamless NGSO handover possible
Hybrid service combination - GEO-MEO
Enabling more bandwidth and more reliable connectivity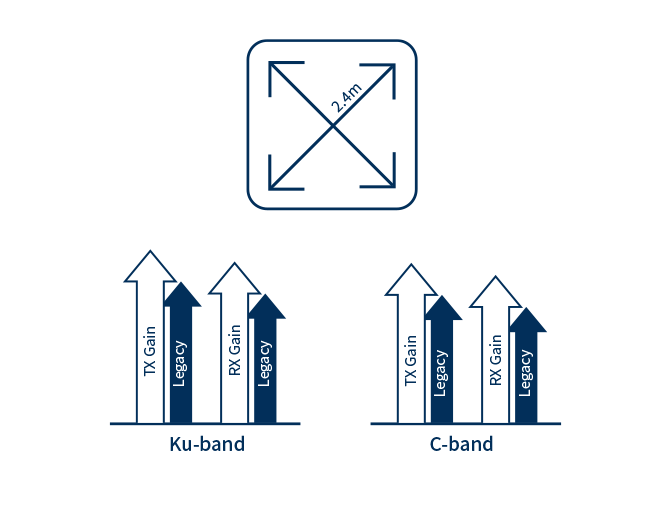 Best In-Class RF Performance
The upgraded design assures improved RF performance enabling high-speed, high-quality connectivity for high-bandwidth users. The v240MT 2 Provides unsurpassed seamless operation for vessels in the cruise and energy sectors requesting extreme bandwidth, coverage, and reliability.
Enhanced Multi-band RF Module
Optimized and Tuned for 2.5GHz Wideband Ka-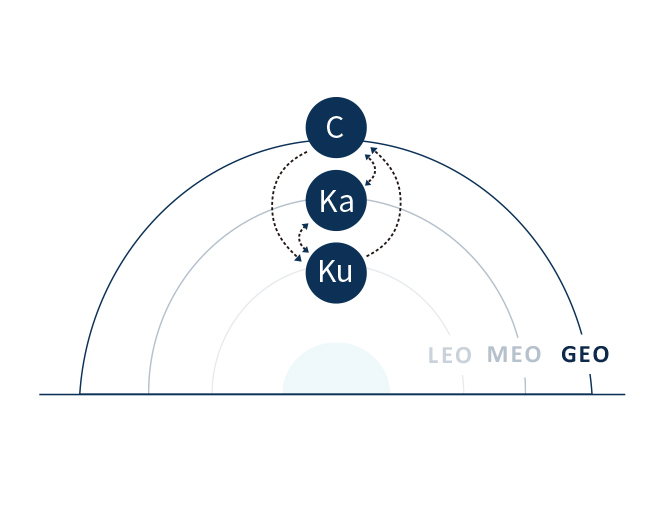 GEO/MEO Tracking Capability
The Intellian v240MT 2 is the world's only antenna that supports GSO & NGSO in three different frequency bands (C-, Ku-, Ka-band)
Fast and accurate tracking and handover performance
Proven at sea performance with multiple satellite operators
High level of speed competitiveness by accessing three different frequency bands
Smart Handover using the Intellian Intelligent Mediators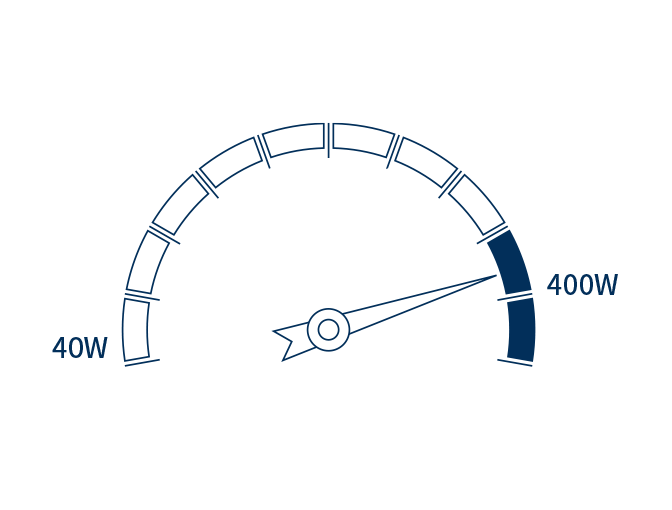 High Power BUC Support
Various BUC options can be specified, up to 400W in both C- and Ku-bands allowing fully customized BUC power solutions.
Hardware designed to accommodate high power BUC options
40W to 400W BUC options available for C- and Ku-band
Easy maintenance is made possible with ethernet M&C direct to the BUC's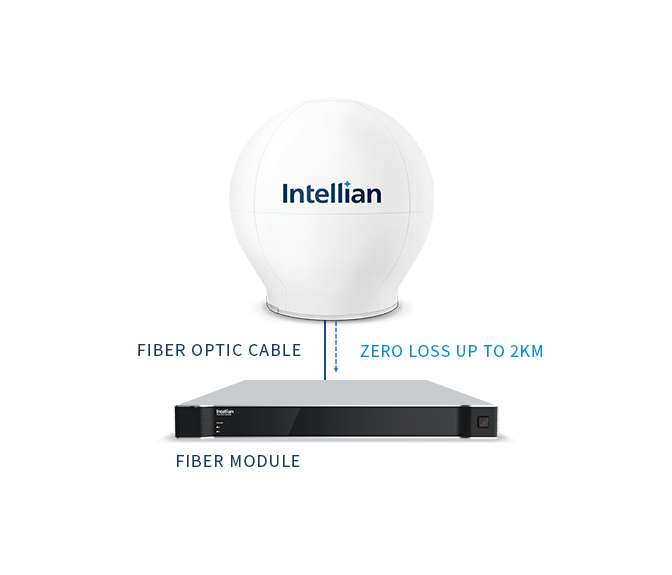 Fiber Optic Solution
Fiber optic connections are used to interconnect the antennas and below deck units, based on our extensive fiber optic experience, resulting in minimal signal loss regardless of cable length and more flexible installation options.
Exclusively designed for Intellian VSAT systems
A single fiber optic cable connection between the antenna and the ACU instead of 4 coaxial cables
Zero signal loss up to 2km distances
Simple installation with compact equipment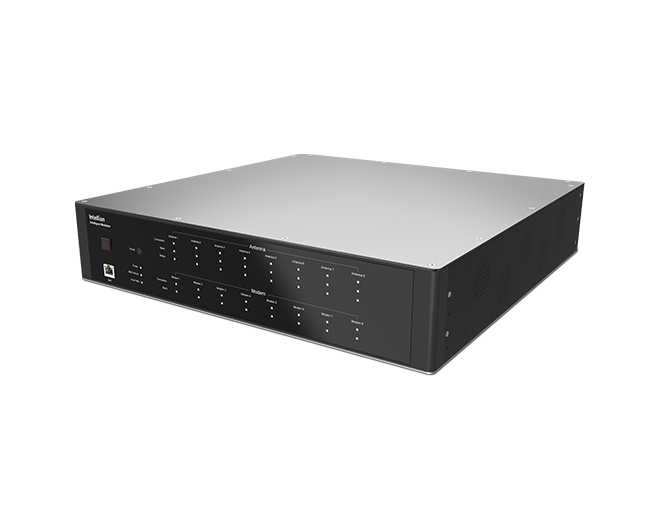 Intelligent Mediator Support
The Intellian Intelligent Mediators enable operation across different frequency bands at same time with multiple antennas along with multiple modems. Ensuring seamless connection by switching antennas automatically if one antenna becomes blocked or or is out of coverage.
All-in-One Device to manage Multi-Orbit, Multi-Band antennas
RF Switching between multiple modems
Mediator for redundant antenna system
Smart handover for NGSO satellite tracking
MEO/GEO hybrid operation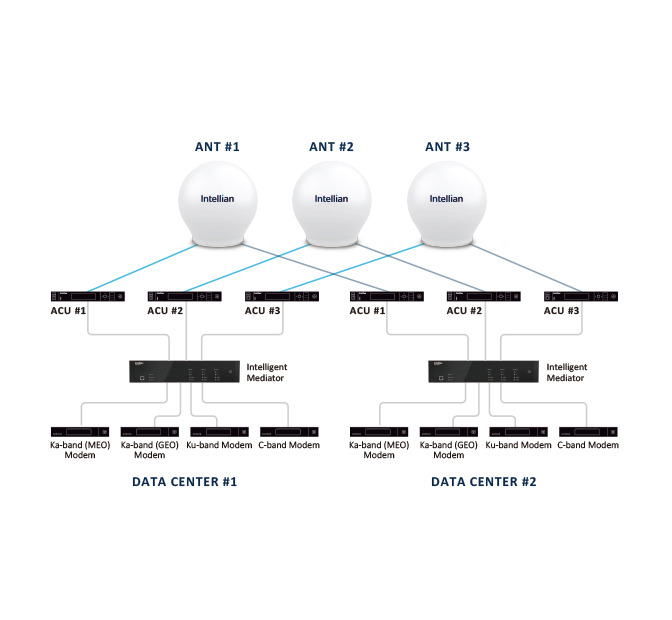 Multi-Antenna Operation with Dual Data Centers
Supporting Dual Data Centers on a ship ensures uninterrupted connectivity. The identical mirrored systems, including a full complement of antenna controllers, Intelligent Mediators and satellite modems, can handle instant changeover with no manual intervention, an important factor in crew safety and vessel operations.
Provide system redundancy of the satellite networks
Automated instant changeover with no manual intervention 
Up to 3x antennas connectable via Intelligent Mediator IM3
Up to 8x antennas and 8 modems connected using the Intelligent Mediator IM8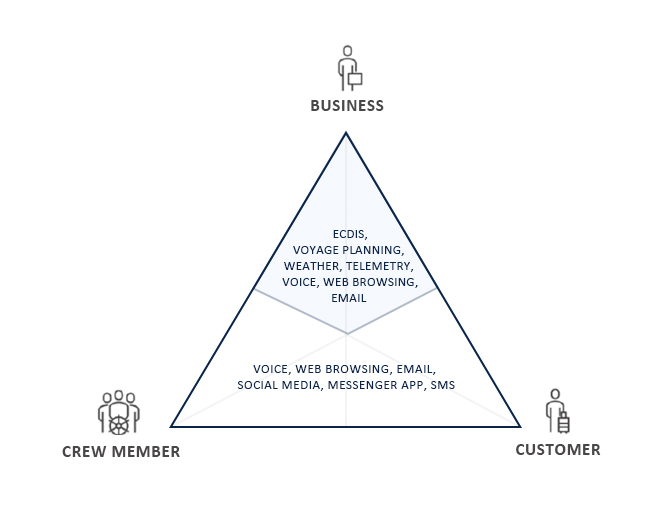 The benefits of a 2.4m satellite communication solution
Staying connected at sea is important for Crew and Guests, the v240MT provides the level of connectivity you might expect when onshore. Allowing enterprise apps and business applications to run the operations of the vessel, while still being able to provide for crew and guest welfare.
Radome Dimension
431x391 cm (169.5x154.0 inch)
Reflector Diameter
240 cm (94.5 inch)
Antenna Weight
1,133 kg/ 2498 lbs
TX Frequency
5.85~6.425 GHz C-band
RX Frequency
3.625~4.2 GHz C-band
TX Gain
42.0 dBi @ 6.14 GHz (excl. radome)
RX Gain
38.4 dBi @ 3.91 GHz (excl. radome)
G/T
19.0 dB/K (min.) - C-band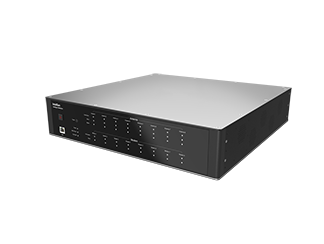 Intelligent Mediator
The Intelligent Mediator works with up to three v240 antennas and 4 modems to provide seamless switching between orbits and modems.
Learn More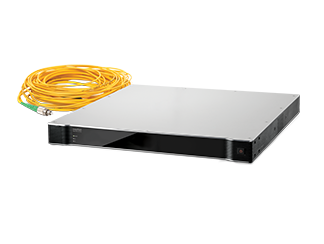 FiberLink
Fiber optic connection from antenna to below deck units eliminates any cable loss.
Learn More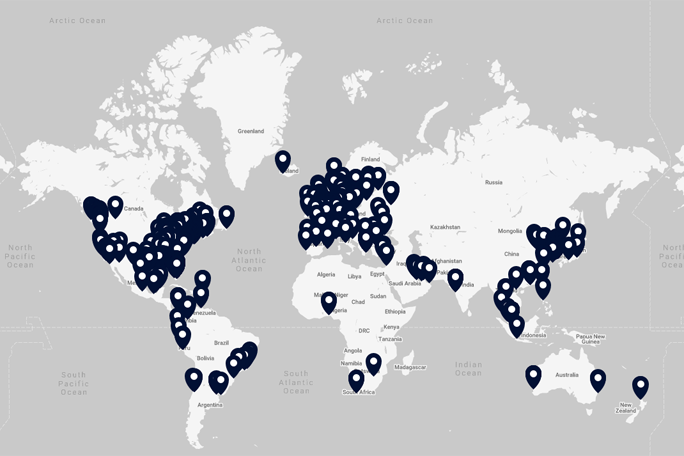 Where to Buy
Find an Authorized Intellian Reseller
Regardless of your vessel size, company size or industry – our partners can help you buy, build, implement, service, support and run the Intellian total solution that best fits your unique needs. Find a trusted professional to work with today.