v150NX
The World's First & Only 1.5M Ku- to Ka-band Convertible VSAT Antenna
The v150NX is the world's first and only Ku- to Ka-band convertible GEO/MEO/LEO-ready VSAT antenna system. This dual-band antenna can operate on Ku- and Ka- bands simply by switching the RF module, available as a conversion kit. The high performance radome is optimized for operation in both Ku- and Ka-band, supporting current and future satellite constellations.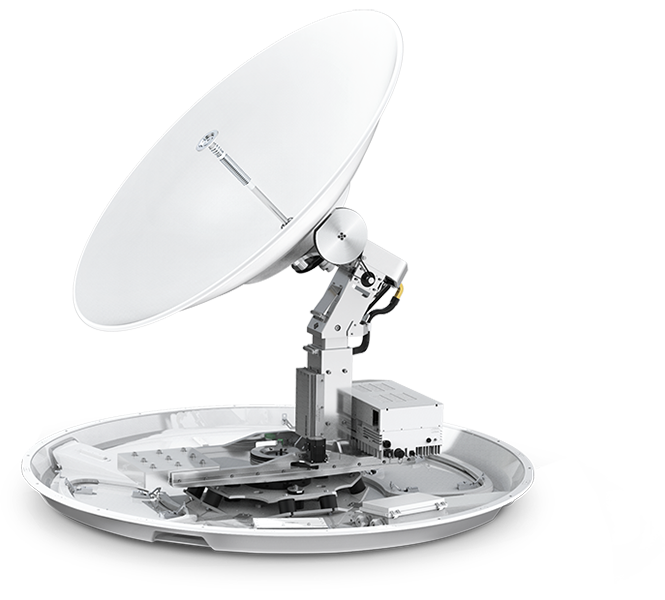 Future Proof for GEO/MEO/LEO Satellite Tracking
Cooperating with satellite operators, MEO/LEO satellite tracking has already been proven with systems operating commercially.

High Power BUC Option
Supports up to a 200W Ku-band BUC or a 100W wideband Ka- BUC without the need for extra weight balancing and additional conversion components

Fiber Optic Connection
Regardless of cable run length, provides minimal signal loss and higher throughput performance.

Air-conditioner Base Frame as an Available Option
Cooling or Heating or both functions combined.
Cooling recommended on higher BUC power options to maintain optimum system health.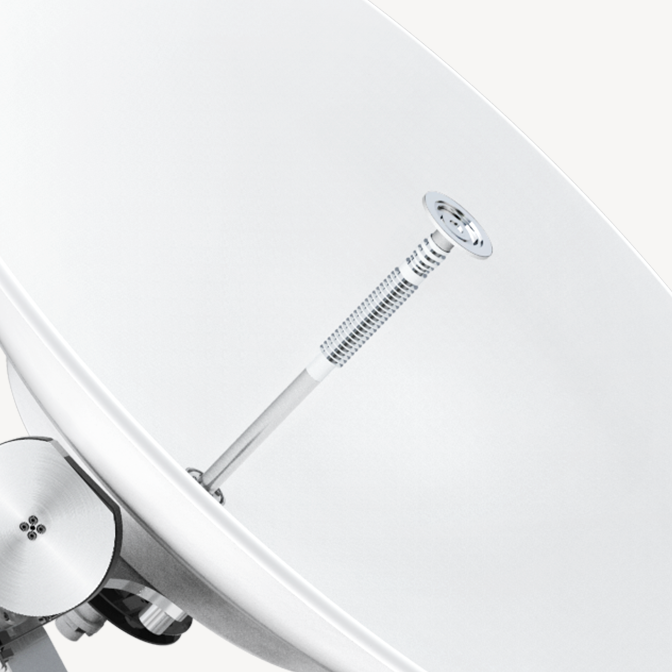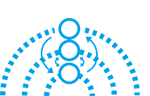 GEO/MEO/LEO Tracking
Hardware designed for to be compatible with GEO/MEO/LEO satellite tracking
Fast and accurate tracking performance
With a simple Software upgrade to operate on future MEO/LEO satellite networks
Mediator embedded in ACU for Satellite handover in a MEO or LEO network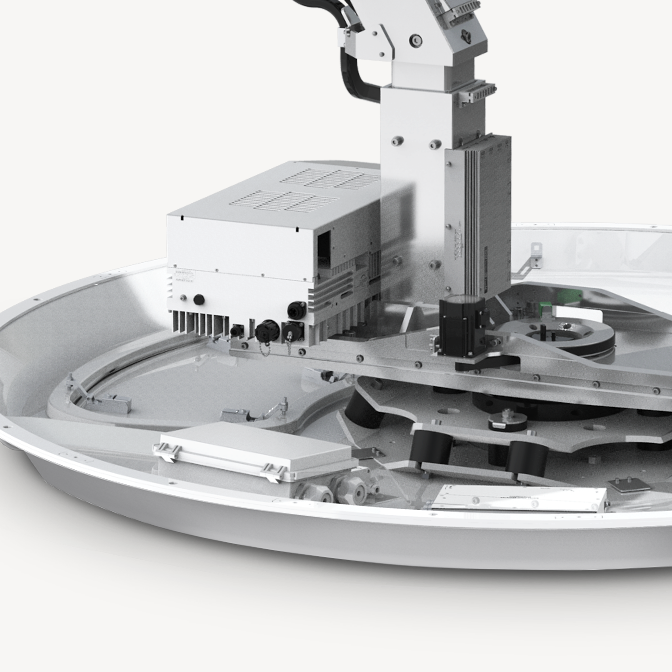 The Highest Throughput
High performance with a universal pedestal design
Supports up to 200W (Ku-band) and 100W (Ka-band) BUCs
Expected throughputs can be 600+Mbps for Downlink & 300+Mbps for uplink
Radome Dimension
190x197 cm (74.8x77.6 inch)
Reflector Diameter
150cm (59.0 inch)
Antenna Weight
270 kg / 595 lbs
TX Frequency
13.75~14.5GHz Ku-band
RX Frequency
10.7~12.75GHz Ku-band
TX Gain
45.0 dBi @ 14.25 GHz (excl. radome)
RX Gain
43.5 @ 19.7 GHz (excl. radome)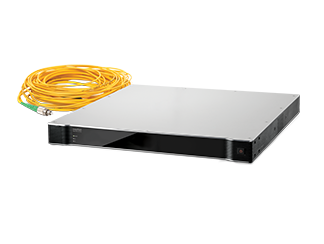 FiberLink
Fiber optic connection from antenna to below deck units eliminates any cable loss.
Learn More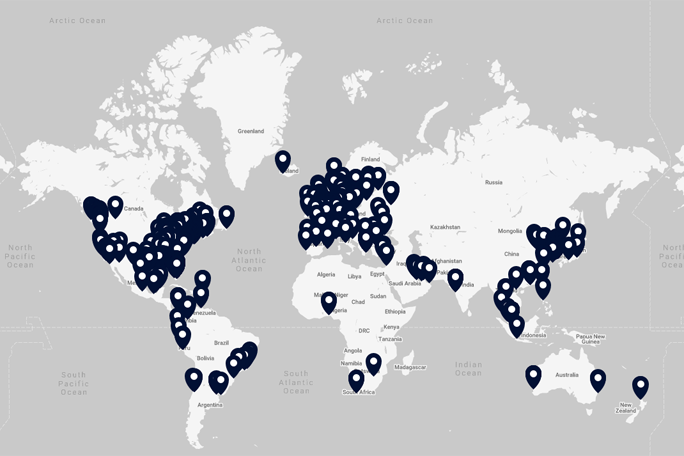 Where to Buy
Find an Authorized Intellian Reseller
Regardless of your vessel size, company size or industry – our partners can help you buy, build, implement, service, support and run the Intellian total solution that best fits your unique needs. Find a trusted professional to work with today.