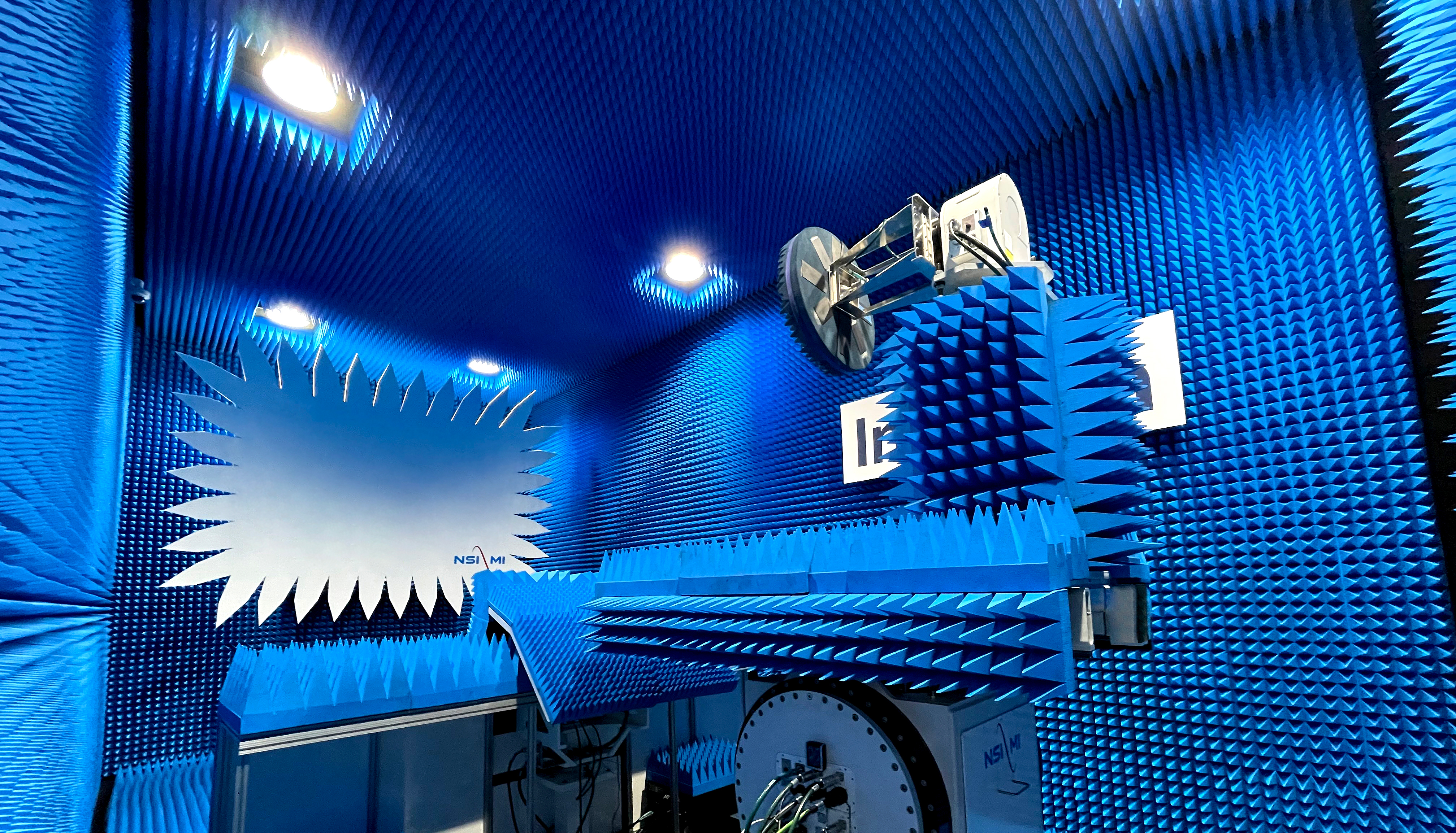 Innovation
looking
to the future
The recognized leader in maritime satellite communication, Intellian is a trusted business partner and provider of worldwide connectivity solutions with a portfolio of VSAT and satellite TV systems
Poised to expand into the next phase of mobile connectivity, Intellian continuously fosters efficient and cost effective high throughput satellite communication by working closely with service providers and emerging MEO and LEO constellations to provide network access at any time and anywhere, on land, in the air or at sea. Intellian's passion to succeed and pursue feature-rich, future-proof solutions that lay a solid foundation for us to embrace and overcome technical challenges to continue to be the leading player in the industry for fast and reliable global communications for everyone.
OW11FL
Phased Array User Terminal
Addressing High-End customers with demanding SLAs
Markets: Land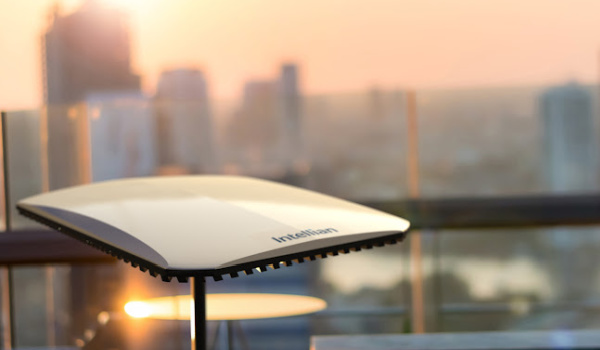 Full-duplex active ESA for high-throughput (11dB/K)
Dual TX carrier support (40 MHz)
Delivers high availability and improved link margin
Automated True North Calibration & Tilt Error Compensation
WiFi enabled CNX
Simplified installation with single cable for power and data
Weatherized and ruggedized to withstand harsh environments
Fully integrated ACU, modem, power supply, dual GNSS receivers
Applications: enterprise, retail, community Wi-Fi and civil government 
Commercial availability: Q4 2023
OW10HL
Half Duplex Phased Array User Terminal
Addressing Applications with SWaP-C constraints
Markets: Land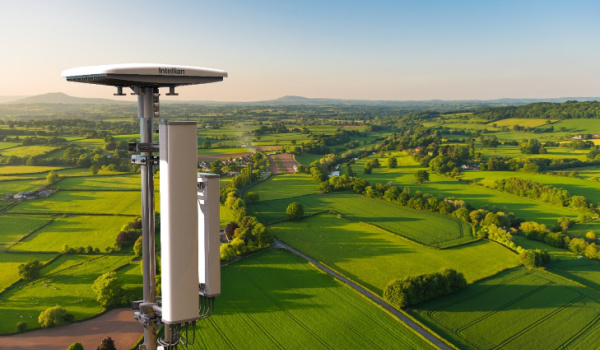 Dual TX carrier support (40 MHz)
Optimized for size, weight, power and cost
Automated True North Calibration & Tilt Error Compensation
Simplified installation with single cable for power and data
Weatherized and ruggedized to withstand harsh environments
Fully integrated ACU, modem, power supply, dual GNSS receivers
Add WiFi enabled CNX
User-friendly Intellian mobile app
Multiple mounting options available
Applications: cellular backhaul, civil government and small/medium businesses
Commercial availability: Q1 2024
v130NX PM Dual-Ka
Markets: Military/Government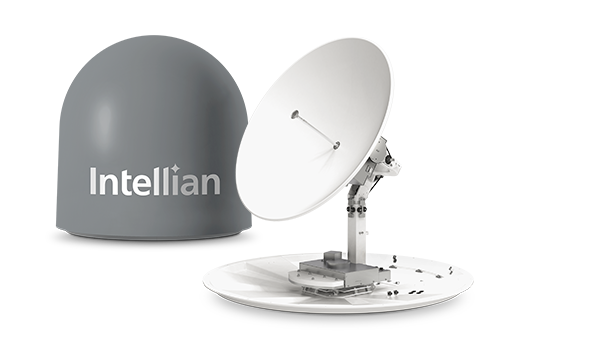 The v130NX PM Dual-Ka (AN/USC-73) is certified for use on the Wideband Global SATCOM (WGS) satellite constellation by the United States Space Force, Space Delta 8.
The terminal electronically switches between Military and Commercial Ka-band services, to provide resiliency and orbit diversity without the manual intervention necessary with previous WGS certified maritime antenna systems.
The v130NX PM Dual-Ka terminal features the AptusNX antenna management and control system which provides an intuitive interface for configuration and maintenance.
It was designed completely to support Intellian's Orchestra policy-based connectivity management system.
The certified WGS configuration includes Intellian's Intelligent Mediator IM8, an active RF matrix switch that mediates top-side terminals and below-deck modems or waveforms.  
State-of-the-art RF component design and cutting edge antenna technology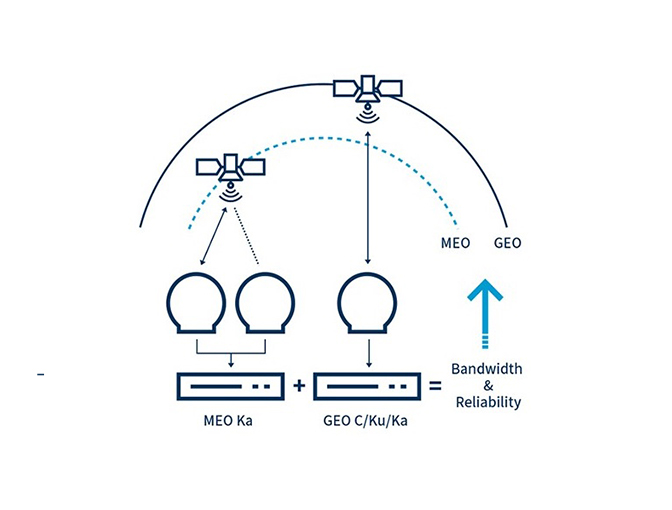 Multi-orbit and Tri-band Capable
Intellian's innovative antennas, with unique frequency-agnostic and orbit-agnostic capabilities, enables switching between different satellite frequency bands on virtually any satellite network. This provides a tri-band, multi-orbit, high-speed network experience with the fastest and most reliable broadband connectivity.
Intellian's auto-switching tri-band RF module enables the ability to operate with commercial C-, Ku- and Ka-band services through a single main reflector.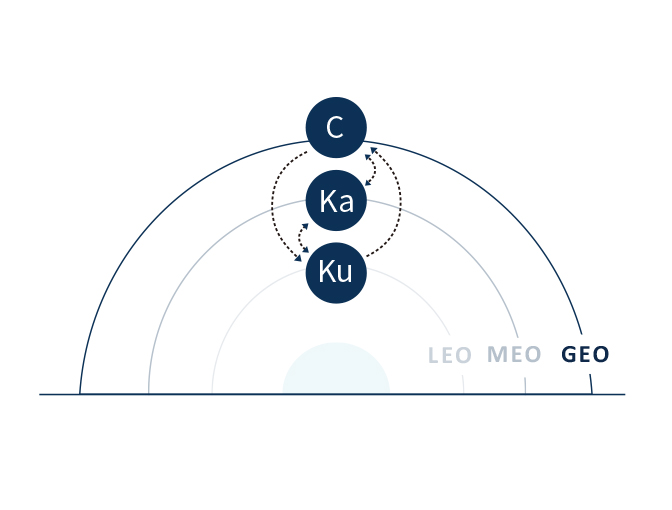 Hybrid GEO and MEO Operation
Our flagship v240MT is capable of operating on commercial C, Ku and Ka-band GEO or MEO satellites. Multiple antennas can be deployed on a single vessel and will work in harmony with multiple satellite modems to provide continuous and seamless connectivity utilizing different satellite constellations and frequency bands.
By optimally combining multiple frequencies and orbits, we are able to provide a variety of hybrid services such as MEO only, GEO only, MEO/GEO connectivity with LEO supported, based on operational needs or a vessel's operating location.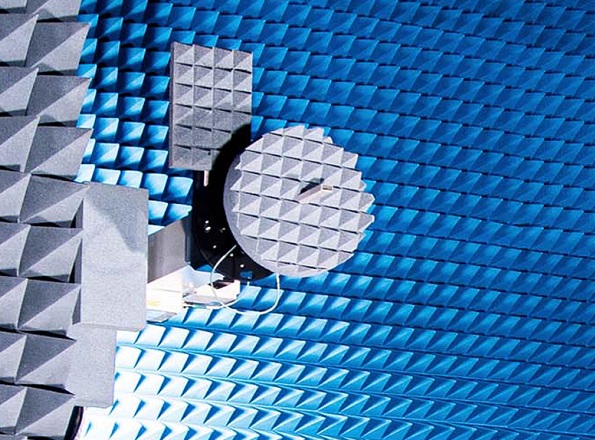 Leading RF and antenna design
Intellian uses state-of-the art technology to design satcom antennas and RF components for L, C, Ku, Ka, X-bands.  Intellian has set a new level for antenna design and manufacture of multi-band, tri-band, Ka-band satellite antennas along with leading critical RF component design, radome, antenna controllers, BUC and transceiver manufacturing.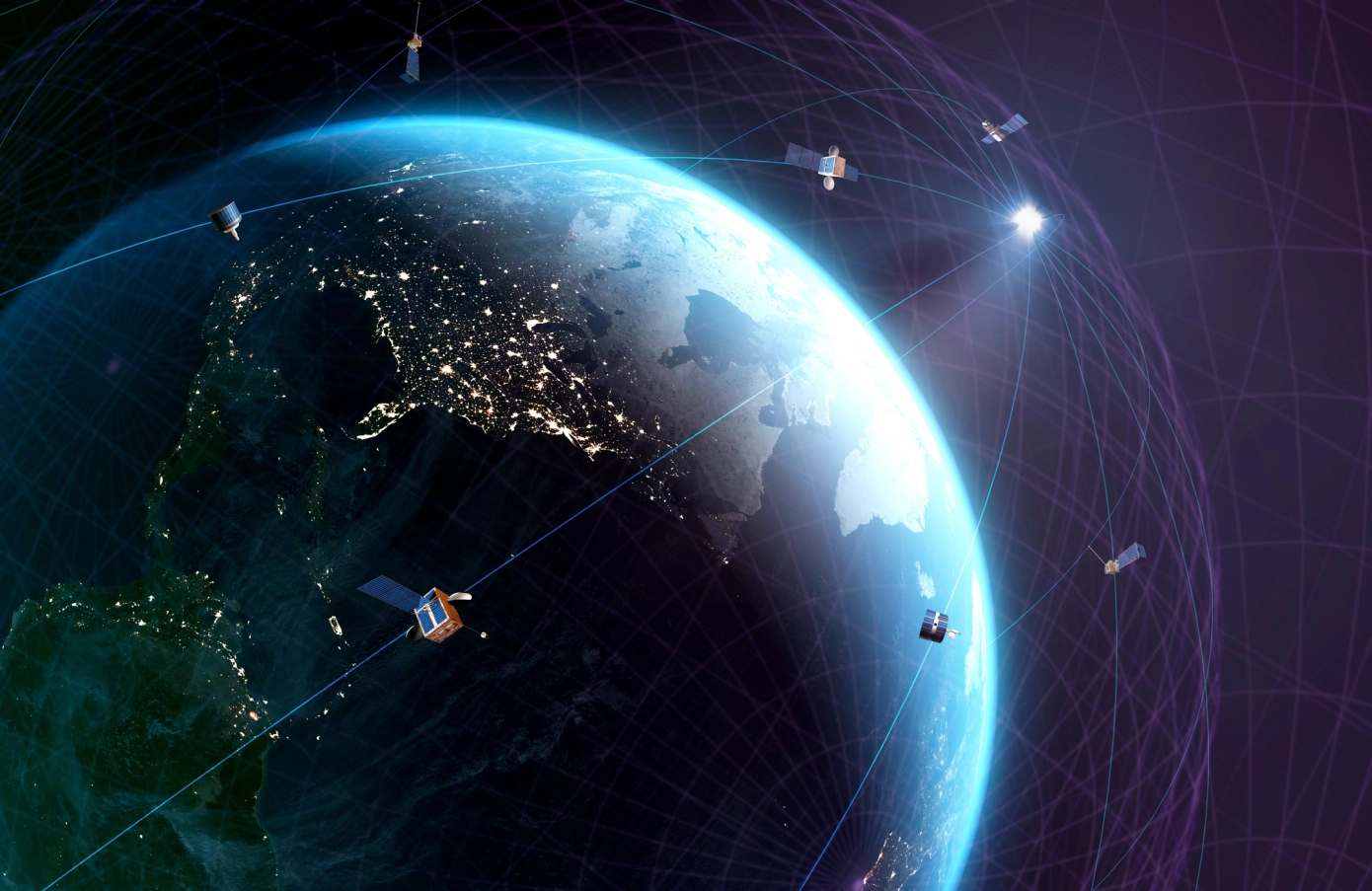 LEO/MEO Technology
Intellian is prepared for the challenge of providing terminals proven to operate among different LEO/MEO satellites with no change of hardware. Other than the renowned v240MT capable of working with a concurrent mix of GEOs and MEOs, our NX terminals have also been demonstrated with LEO/MEO operators for achieving a link throughput in excess of 700Mbps/500Mbps.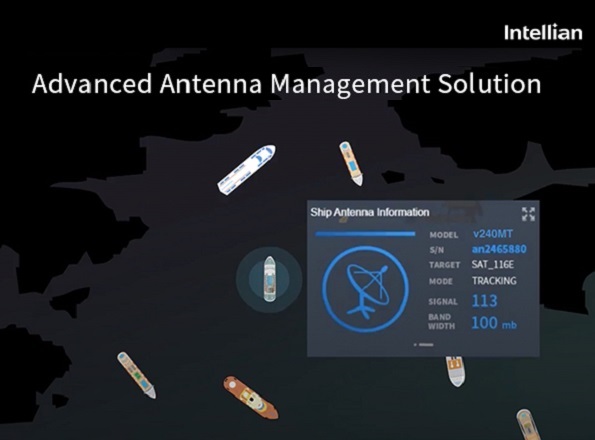 Multi-band, Multi-Antenna Management Solution 
As the number of LEO and MEO satellite systems increased, antenna installation and setup become more complicated and management points increase. The antenna management solution, Orchestra, is the perfect integrated solution. The Media Edge Servers, MES, is the shipboard antenna management solution which provides intelligent mediation.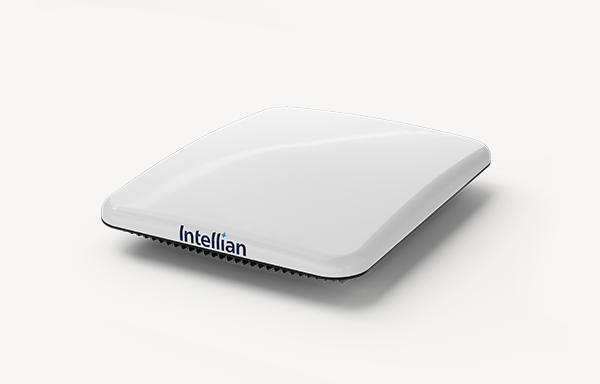 Flat Panel Antennas
Intellian is developing the key technology for manufacturing Automatic Electronic Steerable Antennas (AESA) which will be considered a game changer to the satellite industry. With the AESA technology and beam agility, Intellian will open up market opportunities with low power, low-profile and versatile installation terminals to address new untapped markets that were not possible before.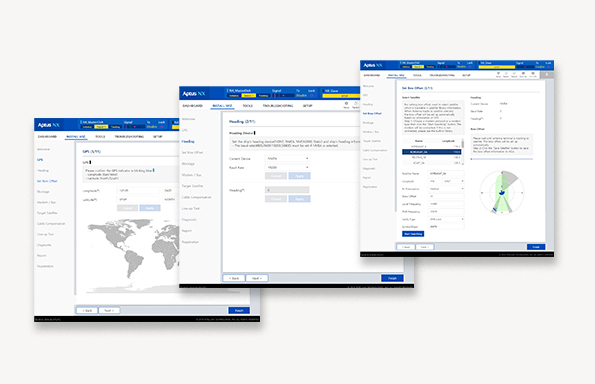 Software Technology
Intellian has developed sophisticated but user-friendly software solutions to exploit all the benefits of our high-performance antennas hardware. In addition to providing an easy-to-use friendly user experience for the configuration of antennas, the conglomerate software platform will also enable all installed antennas to be configured, monitored, and diagnosed remotely.