v100NX
All New 1M Ku- Ka- Dual Band GEO/MEO/LEO VSAT Terminal
Intellian v100NX is a Future proof Ku- to Ka-band convertible maritime VSAT antenna system supporting future 2.5Ghz Ka- Wideband networks with a tuned radome and reflector. The 100NX's new operation platform enables GEO/MEO/LEO satellite tracking ensuring the antenna is ready for all future networks.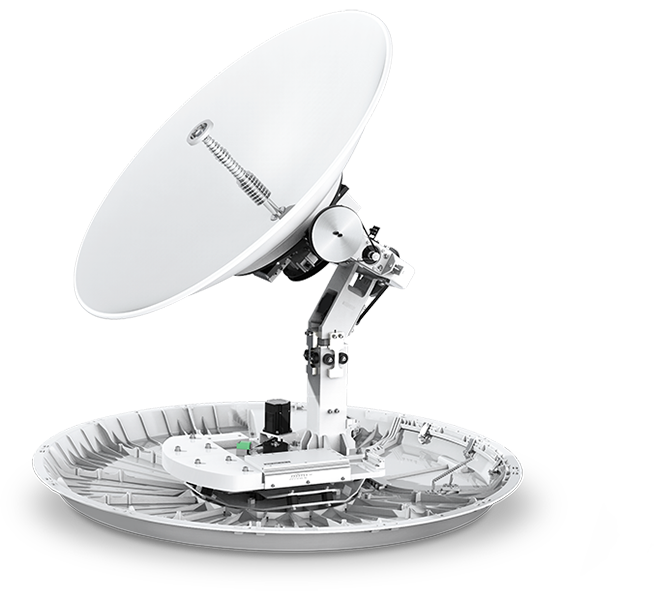 Future Proof GEO/MEO/LEO
The v100NX is designed with accurate satellite tracking performance with our proven tracking algorithm that covers GEO, MEO, and LEO constellations.

Quick and Easy Ku- to Ka-band Conversion
The v100NX can be easily converted from Ku- to Ka-band operation by changing the center-mounted RF assembly.

Higher RF Performance
The v100NX is easily upgradeable to a high power BUC system enabling higher throughput.

AptusNX
New integrated management and control software AptusNX provides a responsive web user interface, intelligent antenna diagnosis and reporting for efficient and preventative maintenance.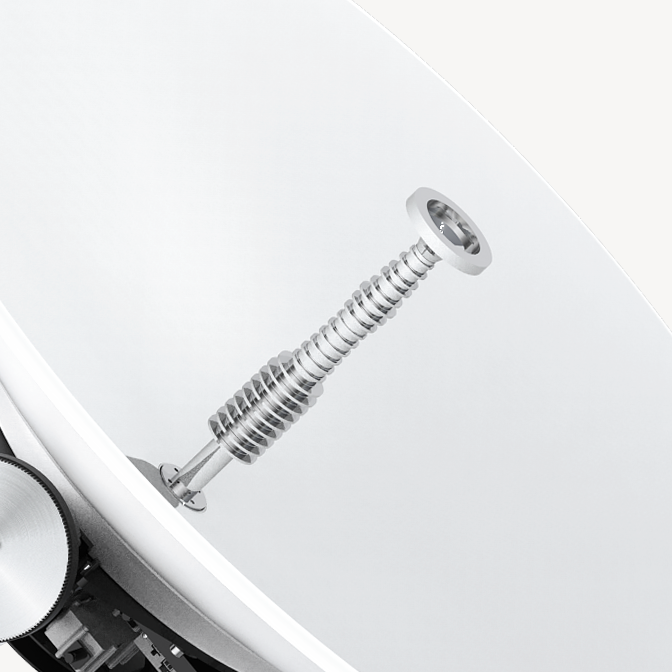 Future Proof Design
Ku-band high power upgradeable
Ka-band convertible
GX service upgradeable
NGSO tracking performance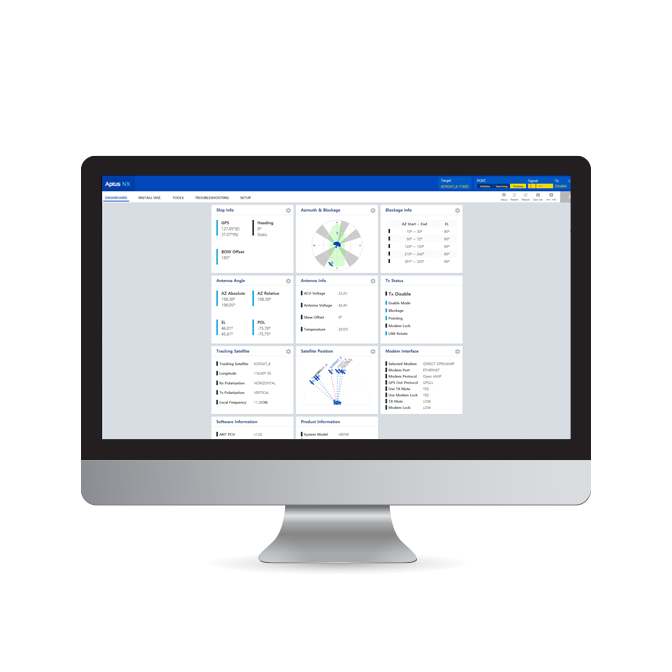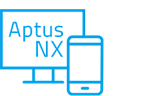 Enhanced AptusNX
Installation wizard provides step by step commissioning
Accurate and fully automated diagnosis
Enhanced remote monitoring and control
User friendly dashboard
Radome Dimension
145.8x137.9 cm (54.3x57.4 inch)
Reflector Diameter
105 cm (41.3 inch)
Antenna Weight
113 kg/ 249.1 lbs
TX Frequency
13.75~14.5GHz Ku-band
RX Frequency
10.7~12.75GHz Ku-band
TX Gain
42.0 dBi @ 14.25 GHz (excl. radome)
RX Gain
40.7dBi @ 11.7 GHz (excl.radome)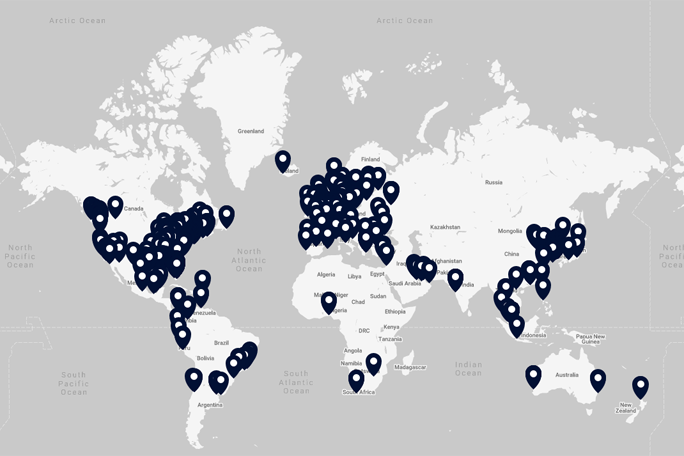 Where to Buy
Find an Authorized Intellian Reseller
Regardless of your vessel size, company size or industry – our partners can help you buy, build, implement, service, support and run the Intellian total solution that best fits your unique needs. Find a trusted professional to work with today.